Which campsite should you choose? Maybe the one named after the Midnight Sun!
The campsite itself is named after the Midnight Sun – Midnattsol. The small, intimate campsite is ideal to spot the Midnight sun, with an unobstructed view towards the north over the open Atlantic.
Close to the tight-knit coastal community of Bleik, a veritable village and the 2,5 km long beach of Bleiksstranda, one of Norway's longest sandy beaches. All this is found on the ocean side of Andøya, the second biggest in the Vesterålen archipelago.
The campsite is the starting point for beach walks, wandering through the village and maybe going for a trip to the pub an café. Here you can enjoy a drink at the terrace, with a view of the evening sun over the ocean.
You can also see the Midnight Sun from Mount Måtind or one of the other peaks nearby, the rugged mountains are not that high, but provide plenty of variation.
The Bleik Golf Course is a 9-hole links court, said to be one of the most beautifully situated in the world. Playing here in the Midnight Sun is way out of the ordinary.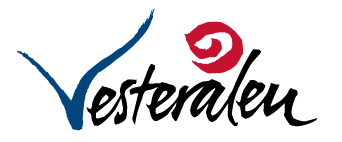 Visit Vesterålen takes care of it
The local tourist oranisation, Visit Vesterålen, gives all the info and what and where in the Vesterålen Archipelago