Hike up to a mountain top, bike from island to island, walk roped-in on a glacier or fish during midnight sun; the activities in Northern Norway are all day long. The polar night can be experienced on a dogsled, a snowmobile or while ice fishing, but the evening is dedicated to the Northern Lights.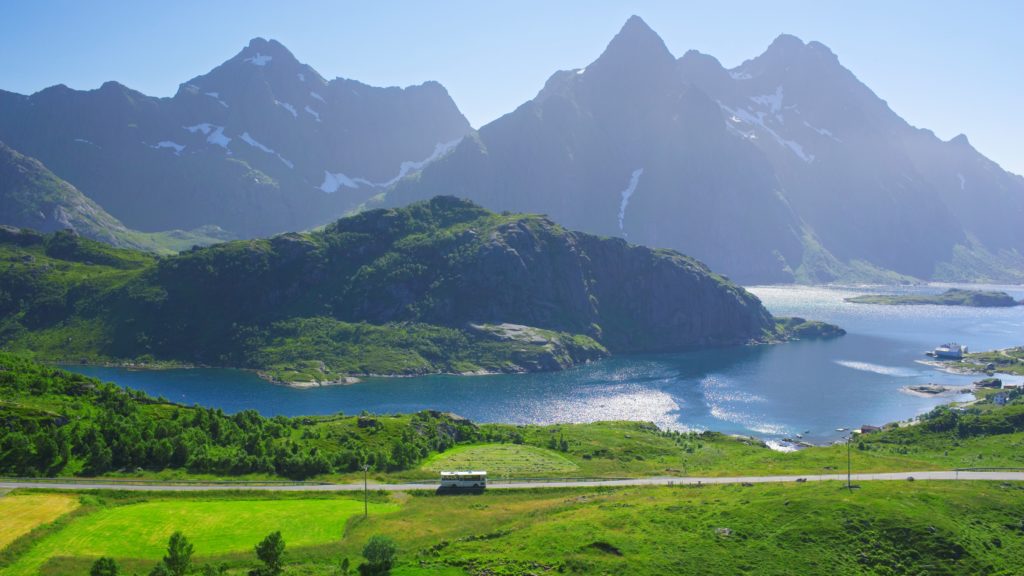 Round-trip suggetions
Thematic and geographical suggestions for round-trips are always popular, and a good help in putting together a meaningful holiday. Here are some recommended tour suggestions:
When is the best time to experience Northern Norway?
Here are four seasonal concepts, suggestions to get the most optimal holiday:
How you want to experience Northern Norway?
In order to be more accurate in our travel suggestions, it can be of great help to know what needs and motives you have for your travel and holiday. We have therefore sorted our content into four different target groups for the time being, here with associated Experience concepts:
Northern Norway has the most Northern Lights in the world
Magnificent skiing and views