Narvik Golf Park is in Skjomen, a good half hour's drive south of Narvik. This is the world's second northernmost 18-hole golf course, and is well used by the 350 or so members of Narvik Golf Club, visitors from the more weather-beaten Cap of the North region and by tourists from much further afield.
The course is encircled by towering mountains
The smooth, shining faces of the 1500–1600 metre-high (4900–5200 ft.) mountains tower up all around the course, and you can look out from the course over the quiet Skjomen fjord. The course itself is beautifully located beside a river, and the area is covered with mature pine forest.
Mountains protect the fjord from the elements
Tucked away at the end of the little side arm of the fjord, Skjomen is well protected from wind and weather. Spring arrives here earlier than anywhere else in the region, and if you are lucky, you might be able to play at the end of April. In some years, the season lasts until early November. When Narvik is being battered by rain and wind, it's often dry and several degrees warmer in Skjomen.
Everyone on the course is hoping somone will hit a salmon
Paragraph 19 in the rules is unusual: "If your shot is too long on Hole 10 and you hit a salmon in the river, you must treat everyone on the course to a salmon dinner with champagne". As well as salmon, you could also hit an elk, stoat, hare or lynx with your ball. However, flycatchers are the most common species around here, after the club put up 70 nestboxes to keep the insects down.
You can golf all night and sleep all day
The clubhouse also has accommodation of a good middle-range standard, meaning that you can get up, eat breakfast and go straight out to play golf until the sun goes down. No, wait! The sun doesn't go down — at least not in summer. At that time of year, the course is open around the clock, and you can make the most of the fact that the light and the summer are finally here.
Other attractions in Skjomen
Impatient partners and children are the biggest problem for many golfers. But Skjomen is a fantastic area for outdoor activities. You can fish in the river or in the mountain lakes. There are a number of marked trails in the mountains around the course, and because of site activity, there are also gravel tracks in the mountains that are perfect for cyclists. There are even horse rental facilities nearby.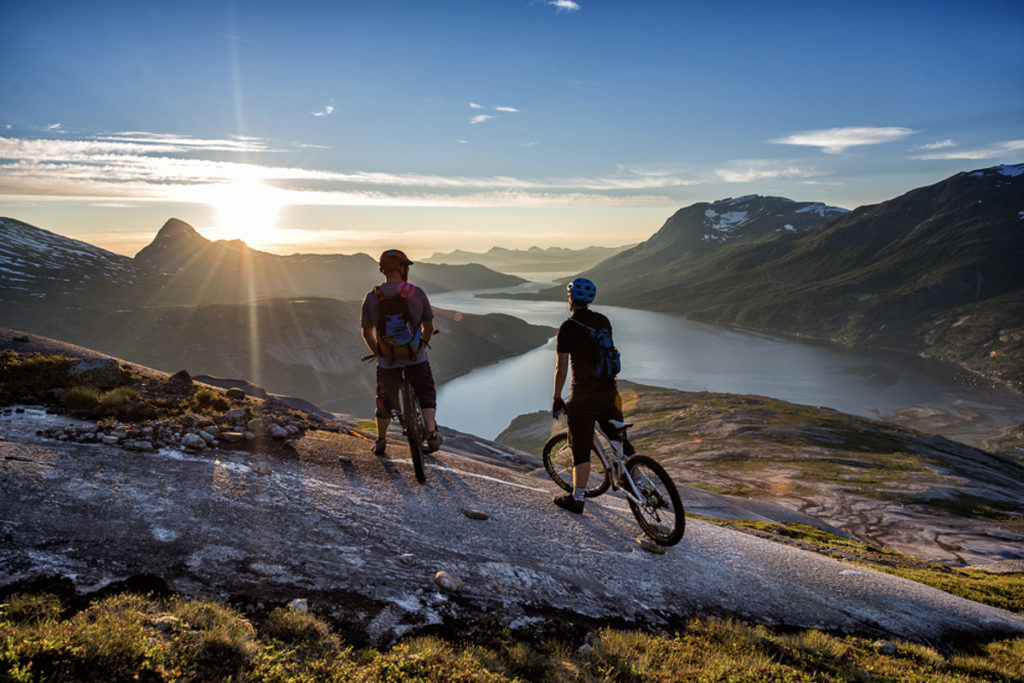 Skjomen golf facts
Par 72
18 holes
5884 metres (19,304 ft.) from the yellow tees
Woodland course
Two driving ranges
Putting green
Driving green
Open from April/May to October/November
Golf in the midnight sun from 1 May to 1 August
Clubhouse with café, accommodation, showers
Pro shop
Buggies, trollies and clubs available for rent