The Finnmarksvidda is an enormous wilderness, but with a guide from Turgleder, you can experience the vastness covered in the golden light of the Midnight sun
This adventure starts at Engholm Husky Lodge, just outside Karasjok. You will meet your guide and the dogs that will join us at our hike. All are then ready to set off.
Walk 5 km and rise 200 metres
You hike to the top of "Haldevidda", a summit about 2.5 kilometeres from the Lodge. The climb is approximately 200 meters of altitude from the Lodge to the top of the mountain. Plenty of time is allowed, and there are several stops along the way.
The view is endless
As you reach higher up, you are rewarded with a wonderful view of the valley with the river Karasjohka. You will also be able to see the high mountains in Stabbursdalen National Park "Gaissane". To the east you can look into Finland. When you reach the top, the group will make a fire and eat some homemade snacks while enjoying the view and the midnight sun. The bright light and the sight of the sun that never sets makes it hard to comprehend that it is so late.Finally you will have to end the adventure and return to the Lodge.
Sun can't be promised, but daylight can
Even though you may not be able to see the sun on the hike because of the weather, you will still have a nice walk into the mountain and enjoy time around the fire. You also have the opportunity to get knowledge from your guide about the area, nature and wildlife.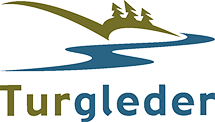 Your guide to the Finnmarksvidda wilderness
Turgleder organises tours winter and summer in this unique landscape