Unparalleled variation in terrain, climate and snow conditions make the areas around Narvik and Harstad prime ski touring destinations. Take the train to Northern Norway's ski touring Mecca.
"If you view the areas around Harstad and Narvik as one, the touring opportunities you find here are virtually unmatched in Norway," says Magnus Strand (52) enthusiastically.
"Or perhaps in the world!" Magnus is a certified mountain guide and runs two ski lodges in the area; Gratangen Fjellhotell and Trollviken Lodge."I have lived and guided here for 10 seasons. I have never had to sit inside a single day. There is always somewhere to ski, no matter the weather and conditions."
Unique variation
With high inland mountains at elevations upwards of 1900 metres east of Beisfjord, steep couloir skiing in Skjomen, tree skiing in Håkvik, the ski lift in Narvik, which takes you 1000 metres straight up and into exceptional off-piste terrain, "ski-to-sea" on the islands of Rolla and Andørja and snow-rich classics like Rombaksstøtta and Rånkeipen, with pretty views in all directions, only your imagination sets the limit for where you choose to lay your tracks of the day. There is something for everyone, from beginners and enthusiasts to hard-core experts. There is a considerable difference in terrain and climate from the coastal mountains near Harstad to the inland mountains closer to the Swedish border, where the ski season often lasts until June.
Safe classics and one world-class resort
"There are hundreds of mountains like Spanstind and Keipen. Lovely, classic tours that are safe, with spectacular views," Magnus says. "And really fun skiing!"The mountains between Harstad and Narvik are vast, and not as well-known as Lofoten or Lyngen, which is why it will be a lot less crowded here than in their more famous counterparts. If you want a mountain all to yourself, simply pick and choose – they are all top-shelf. If you want easy access to the mountain, or to enjoy yourself on a groomed piste, visit the ski resort Narvikfjellet, just outside Narvik. Carve through perfectly groomed snow that may be used by future world champions, if local politicians have anything to say about it. Narvik is Norway's candidate for the FIS alpine ski championship in 2027. For powder hounds, the terrain outside the groomers is far more interesting.

"Narvikfjellet has the best lift-accessed off-piste skiing in all of Scandinavia," Magnus says with conviction. He describes excellent skiing straight off the lift, but even better are all the opportunities that open up if you put skins on and walk for 20 minutes. The mountain guide often brings guests to the resort. Sometimes to ski within the resort itself after a heavy snowfall, but just as often, Narvikfjellet is just the starting point for longer tours. "Guests are often shocked at how nice the terrain is here. At how steep it is and how big the skiing is.
When you start out at an elevation of 1000 metres, you conserve a lot of energy and have enough power left in your legs to get multiple peaks in the same day." "As an example, you can traverse from here and end up in Straumsnes and take a taxi back," Magnus says.
That is a long tour – 14 kilometres and an elevation gain of 2100 metres.
Ski touring with an environmental angle
When he was younger, Magnus travelled the world in a quest for big mountains and fluffy snow. Like a migrating bird, he would land, with his skis, in Northern Norway every spring. Finally, he got enough of travelling and heliski guiding, and he felt increasingly worse about his own carbon footprint. He could no longer justify his own lifestyle to himself against his love of snow and nature. "I wanted a base where I could work and be happy living." He finally decided on Herjangen outside Bjerkvik, at the head of Ofotfjorden. Magnus put down roots here in 2011 and this place feels like home now.
He speaks enthusiastically about the community, with friendly people, good community spirit and an interesting coastal culture. Guests can take the train to Narvik for their skiing holiday, and Magnus is happy to pick them up from the train station in an electric minibus and take them to Gratangen Fjellhotell. "We want to engage in a more sustainable form of ski tourism," Magnus says, and he informs us that he grants discounts to guests arriving by train, and that they are working on getting the company environmentally certified. The food they serve at the hotel is as local as possible. Both reindeer, wild sheep and fish are on the menu. "But eating meat is not a requirement at all. We always have a vegan option on the menu," he says.
"Ski-to-sea" on Europe's most mountainous island
Just outside Harstad, the twin islands of Rolla and Andørja tempt visitors with spectacular skiing experiences. Andørja is Northern Europe's most mountainous island, with twenty peaks above 1000 metres. The island's highest peak, Langlitinden (1277 m.a.s.) offers impressive views and fabulous skiing on sides in every direction.

The islands are linked by a subsea tunnel, and the Mjøsund Bridge connects Andørja with the mainland to the east. From Harstad, you can take a ferry to the southernmost tip of Rolla.
The experience of skiing on a mountain entirely surrounded by ocean is a unique experience. If you want great skiing in a spectacular coastal landscape, this is where you want to go.
"The islands and fjords around here are a Mecca if you arrive by boat," Magnus says.
He uses a RIB, or rents larger boats, to give people the truly memorable "ski-to-sea" experience.
Frequently asked questions
The main season is from February to May, but chances are good you can continue skiing well into June.
With its location well inside Ofotfjorden, Narvik is a relatively snow-rich area, despite its coastal climate.
Check the avalanche forecast at varsom.no. Read the forecast carefully – don't just look at the score!
The books Ski Touring around Narvik and Toppturer rundt Harstad (the latter in Norwegian only) has 88 and 83 ski touring recommendations, respectively, in the Narvik and Harstad area. Check this website to order them online.
Narvikfjellet is a great resort with unique off-piste skiing opportunities. They opened a new gondola lift in 2019. Harstad has a small ski hill called Sollifjellet, which is popular with families.
Evenes Airport is located approx. midway between Harstad and Narvik, with are both approx. one hour's drive away.
Staying safe when skitouring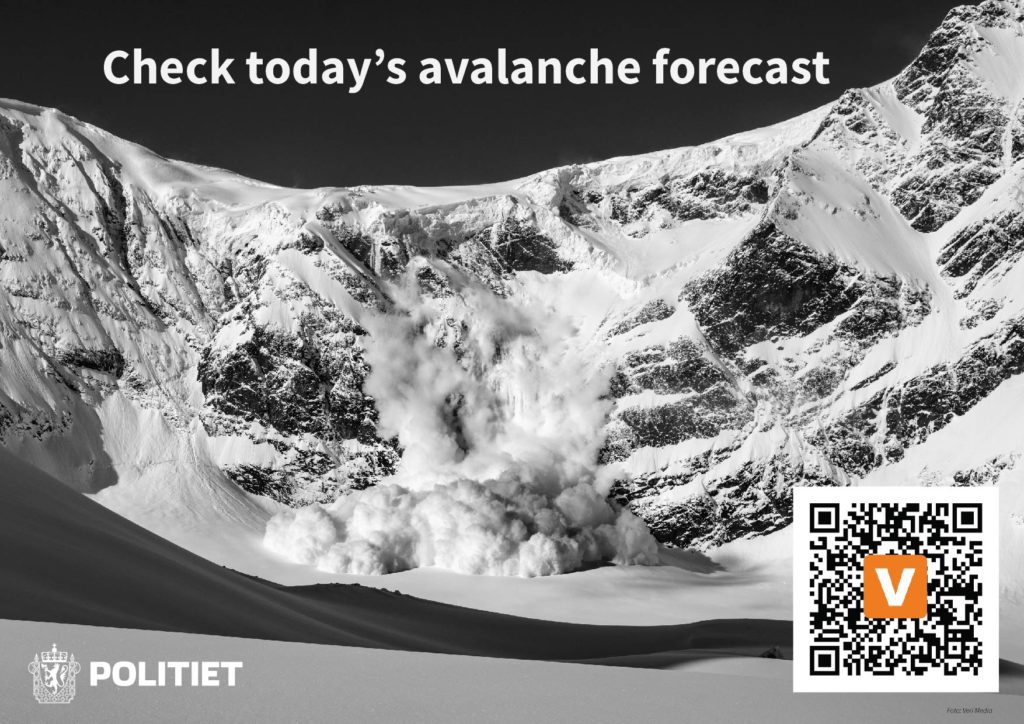 Level: expert
Even advanced skiers who like it extra steep and narrow have fallen in love with Narvik. Magnus can't think of another place where the couloir skiing is as good as here. "There is no other place where you have huge granite gullies with a 35-degree slope and a 1000-metre elevation drop, straight down to the fjord. It's insane." Magnus points out that this kind of skiing is only for advanced skiers with plenty of experience. He also points out that you have to pick days when the snow conditions are safe.
Favourite
One of Magnus' favourite areas is the mountains near Skjomen. Skjomen is a deep fjord, surrounded by steep, granite mountains diving straight into the water.
"It's incredibly beautiful here. It's steep and big, with great skiing," Magnus says.
Both at Skjomen, and in the neighbouring fjord, Beisfjord, there are roads taking you up a few hundred metres of elevation, giving you access to great spring skiing when the snow has already melted further down.

Magnus has found his ski touring paradise in the areas around Narvik and Harstad.
"These areas are vast – there are so many mountains and endless touring opportunities here. You hardly ever see anyone else. Coming here is a great way to experience nature."
Ski touring tips for the areas around Harstad and Narvik
Spanstind (1458 m.a.s.)
Immediately east of Gratangsbotn, right off the E6, is Spanstind, tempting skier from beginning to end in the ski season. You start at an elevation of approx. 400 metres. Spanstind is a popular mountain. It is relatively avalanche-safe and it is easy to pick a route. The ridge is airy and quite spectacular. Always a winner.
Keipen in Grovfjord (1136 m.a.s.)
Between Gratangen and Grovfjorden sits a beautiful mountain called Keipen. Its neighbour, Skorvetind, is also a great option, and you can climb them both on the same tour. From the top of Keipen, you get great views toward Rolla and Andørja. There are several options in terms of access and descent.
Rånkeipen (1200 m.a.s.)
South of Narvik, near Rånbogen, is this mighty classic of a mountain. The view of Ofotfjorden, as well as of the steep granite walls in Skjomen, is spectacular. This is a popular choice, and the mountain gets plenty of visitors throughout the season.