Senja is often called a "Norway in miniature". There is a wide variety of terrain here, and you're never far from a skiable mountain. Senja is an interesting ski touring destination with a beauty that is unparalleled.
"Ooh, la, la! It doesn't get much better than this!"
Hanna-Kajsa Fernström (41) is standing at the peak of the ski touring classic, Keipen (938 m.a.s.), and is spellbound by the view – steep mountain sides, lovely fjords and the wide open, blue ocean, as far as the eye can see.
"It is so dramatic and beautiful, all at once. Wherever you look, the view is gorgeous," Hanna-Kajsa says, turning slowly on the spot, taking in the 360° view.
Hanna-Kajsa lives in Stockholm and has repeatedly travelled to Senja to re-experience what is, in her opinion, the most spectacular nature Scandinavia has to offer.
"There is something about the combination of white beaches and steep mountains. It's magical. It is among the most beautiful sights you can see on this earth."
Varied landscapes are Senja's trademark
Senja is Norway's second largest island, after Hinnøya (if we don't count Svalbard). All along the coast, fjords penetrate deep into the landscape, cleaving the mountainous islands, so they look like fingers on a hand, stretching out toward the sea. Senja has a varied landscape, with archipelagos and beaches – and dramatic mountains.
Further inland on the island, there is arable land and less dramatic mountains, with hills and deciduous forests. Senja also has lakes with plenty of fish and pine forests. The island has a population of approx. 8000, spread across a number of small communities and fishing villages, with Silsand, Gryllefjord, Gibostad and Senjahopen as the largest of them.
Choose your destination based on the weather and conditions
"One of the great things about Senja is that there is a good network of roads here," Bent Vidar Eilertsen (43) says. He is a ski guide and runs the Senja Lodge.
"The road network ensures easy access to the mountains and it makes it easier to find safe routes in almost any conditions."
The roads do not only follow the fjords, they also cut across the island and go into the mountains.
"If it is pouring down with rain at sea level, you can take your car and get up to an elevation of 300–400 metres, and it will be snowing like it's Christmas!"
Just like anywhere else along the coast of Northern Norway, the weather on Senja changes quickly, and conditions are sometimes rough.
"Many people are focused only the classic peaks, and then you end up not being able to go there on the day you want, because the weather isn't good enough, or the conditions aren't right. On days with a lot of snow and wind, it is very nice to go touring in the woods," Bent Vidar says.
Even if the weather may be fickle, the local expert is adamant that Senja gets proper winter conditions all season long.
"Further south, you may have bad months, with mild weather and a lot of precipitation. There is a weather boundary between Vesterålen and Senja. On Senja, the snow banks remain high all winter.
Equipment tips for ski touring on Senja
"A top tip for anyone wanting to do ski touring on Senja is to bring crampons for both your skis and your boots," Bent Vidar says.
Crampons for your skis are a kind of claw that attaches to your bindings when you are traversing areas where the snow crust is hard and icy. This keeps your skis from slipping with every step. If it is too steep to climb with skins, you can strap your skis to your backpack and put crampons on your boots. This makes it safe to traverse icy areas.
"It really is worth it to put on crampons, either on your skis or your boots, so you can continue the climb instead of turning around or risking your life. Sometimes the troublesome bit is only 20 metres or so," Bent Vidar says.
You can climb several peaks in one day
Senja is often called Lyngen's little brother. That makes sense, because Senja's highest peak, Breitinden, has an elevation of just over a kilometre, at 1001 metres. Most skiable mountains on Senja have an elevation of 600–900 metres, whereas the island's big brother, Lyngen, has many skiable mountains above 1500 metres, with Jiehkkevarri (1834 metres), as its highest peak.
"Because the mountains here on Senja aren't as high, you often climb more than one in a single day," Bent Vidar says.
"You can do some interesting traverses, going to more than one peak on the same tour. There are many great options if you are a little bit creative."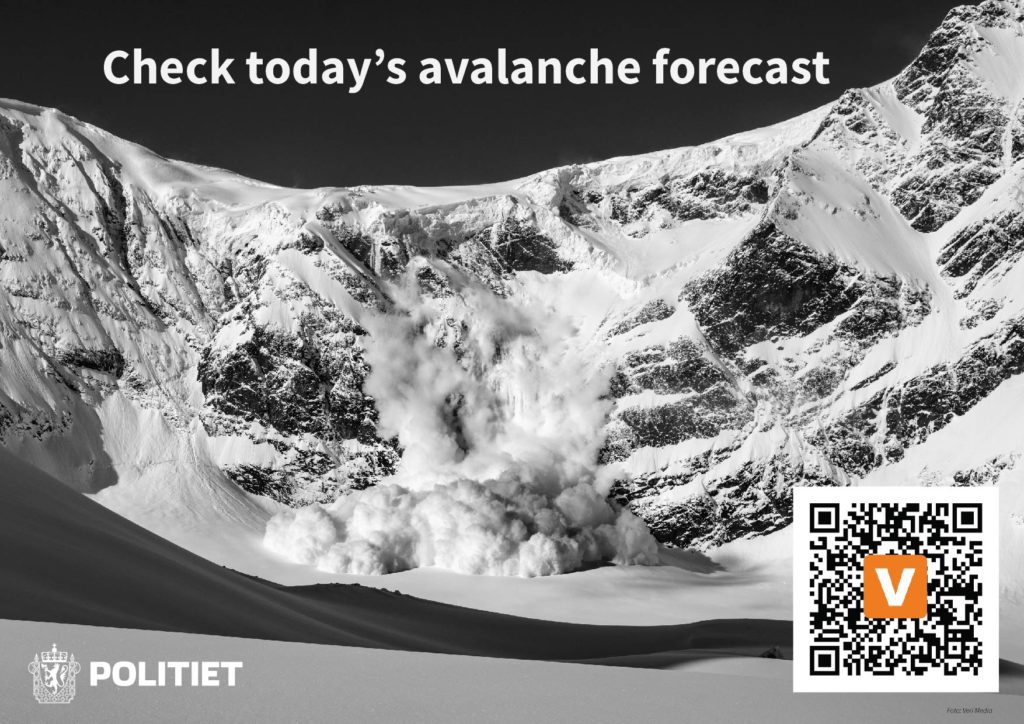 Several of the tours on Senja are the very definition of joy
On Keipen, Hanna-Kajsa has made her mark on the mountain, with pretty, even turns. A wide grin spreads across her face.
"Getting to ski in these surroundings is…"
She takes a minute to think. It is almost as if she is scanning her surroundings and comparing the landscape here to her office landscape back home in Stockholm.
"It is pure joy! It's intoxicating!"
Senja is wild and dramatic, and puts a smile on the faces of all visitors, along with a sense of satisfaction. There is so much nature here. Good, old-fashioned nature, without too much human intervention. Senja is the real deal.
"There is so much to explore here, and it never gets boring," Hanna-Kajsa says.
Her advice to anyone considering Senja as their ski touring destination, is to read up on weather and snow conditions. Both what has been and what is coming. Go to varsom.no to read about avalanche risks.
"And you should bring a fishing pole. You can fish everywhere!"
"Did you catch any fish?"
"No." Ha ha!
A roaring laugh echoes between the mountains.
"But I'll try again tonight!"
Keipen (938 m.a.s.)
Keipen is one of Senja's true classics. Expect spectacular views, steep ridges and large, broad flanks to have fun on. This tour can easily be combined with a visit to the neighbouring peak, Grytetippen.
Store Hesten (874 m.a.s.)
The popular peak Store Hesten is located at the head of Mefjorden. The climb starts right as you get out of your car – we're not wasting any elevation! The view is flawless, obviously, and with skiable slopes facing south, west and north on the standard route, the odds are good that you'll find ace conditions, at least for part of the descent!
Husfjellet (632 m.a.s.)
If you want the proper "sea to sky" experience, Husfjellet is a great option. The tour begins on the edge of the ocean, in Skaland. Husfjellet is a small mountain, with enormous views. The open ocean crashes in, and you look straight into the alpine Oskhornan peaks. This is a short but sweet tour, and a great experience. It is easy to stay under 30°.
Frequently asked questions
The main season is from February to May.
As Senja has a coastal climate, you may encounter rain and mild weather every month of the year. It often snows at higher elevations, and Senja has several roads that take up up into the mountains.
Check the avalanche forecast at varsom.no. Read the forecast carefully – don't just look at the score!
The books Ski Touring in Troms and Safer Ski Touring in Norway cover ski touring on Senja. They can be purchased online.
There is a small hill in Finnsnes, called Sandviklia.
There are airports in Bardufoss, Evenes and Tromsø. Express boats and Hurtigruten (Norwegian coastal express) stop at Finnsnes. From there, there is a bridge to Senja.
Visit Senja Region runs an excellent site with accommodation, attractions, eating, transportation etc.