Tromsø is the ski touring capital of Norway. Nowhere else in Norway can you get this same combination of urban city life and infinite ski touring opportunities.
Ski touring in Tromsø begins with a short drive from the island the locals call Tromsøya. Sometimes they also refer to it simply as "the island". There is a city centre, with a range of hotels, as well as a few smaller accommodation options. Your dinner options range from starched tablecloths and proper attire at Smak, to a tasty Burgr , grabbed before you even get out of your Gore-Tex. Ski touring in Tromsø is everything you want and more. In true Northern Norwegian fashion.
Ski touring begins on Tromsøya
In addition to hotels and restaurants, Tromsø has many other amenities you would love after a day on the mountain, such as an outdoor sauna. Two bridges connect "the island" to Kvaløya and Tromsdalen – or simply the mainland, as the locals call it. The island also has tunnel connections to the mainland if you don't like the look of all that traffic on the bridge.
You can live a lifetime as a skier in Tromsø and not have enough time to climb all the peaks accessible from Tromsø. From the city centre, places like Kvaløya, Ringvassøy, Malangen, Lakselvbukt and others are only a short drive away.
People in Tromsø know ski touring
Countless southerners and other Northern Norwegians have moved to Tromsø for its nature. Ski touring is in the very air you breathe in Tromsø. Some locals even remember a time when people used to make skins by hand to get up the mountains. This knowledge has also taken an academic turn. The University of Tromsø has an entire Centre for Avalanche Research and Education (CARE) and this centre is a world-leader in the field. There is a flip side to this spectacular nature, however. In recent years, Troms County has been the site of many accidents involving alpine activity in the winter season.
Frequently asked questions
Go to Varsom for information about the areas around Tromsø. There is also an avalanche podcast, created by the world-leading research community at CARE, at the University of Tromsø.
Yes, there is a small hill in Kroken. It's not very large, but the locals flock there. You can take bus 20 there from any hotel in the city.
That depends on entirely on the child's skill level. But there are many safe climbs you can bring your children on. If you are completely inexperienced, we recommend starting in Kroken, or perhaps climbing Finnlandsfjellet on Kvaløya.
The ski touring season often lasts well into May, and it is not uncommon to be able to find good snow still in June.
Visit Tromsø runs a well-stocked website, including sights, attractions, activities, accommodation, eating and transport. Of particular interest is their page on ski touring.
Kvaløya is the alpine island you can see from Tromsø
When you land at Tromsø Airport, you can see some alpine peaks to the west. This is Kvaløya. Most of the peaks on the island have elevations in the range 600–1200 metres, and with them being this close to Tromsø, they are the perfect choice for a tour or two. The closest options are Finnlandsfjellet or Rødtind. With a slightly longer drive, the ever-popular Lille Blåmann is within reach. This tour starts at the parking area in Håkøybotn and is probably the most-skied mountain side in Tromsø in a season.
About fifteen minutes before arriving in Håkøybotn, you can choose to turn right toward Kaldfjorden at Tromsø's own gourmet market, Eide Handel. This road will take you north on Kvaløya, and the first ski touring opportunity will come up on the left when you see the sign to Kattfjordeidet. This is en route to the popular island Sommarøy, with plenty of ski touring opportunities. You will find a wide range of recommendations in the many books from Troms County.
The northern end of Kvaløya has some classic peaks that require good conditions and plenty of experience. Perhaps hire a mountain guide to Store Hollenderen or Storstolpan when spring arrives in Northern Norway?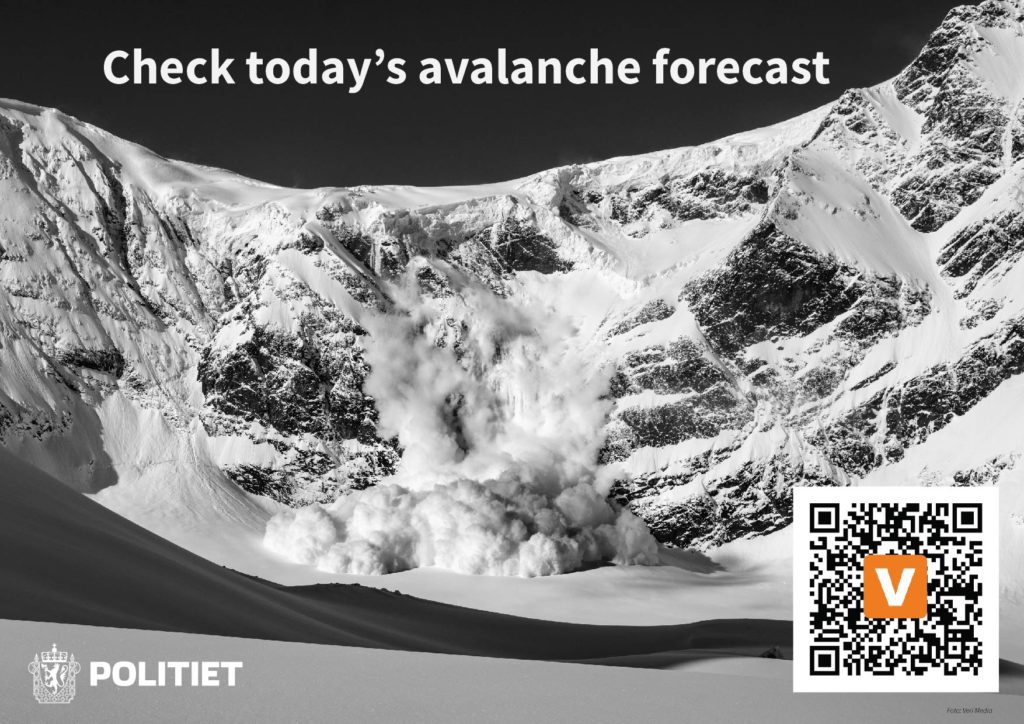 Ringvassøya is the neighbouring island to Kvaløya
If you like winter island hopping, you're in the right place. If you turn right instead of left when you cross the bridge over to Kvaløya, you will arrive on Ringvassøya after a 30-minute drive and a small underwater tunnel. Here, you'll find a mix of tree skiing and open, mountain terrain. If the view to the east is clear, you will be able to see the Lyngen Alps in the far distance. Half of the island is in the Municipality of Karlsøy, and Ringvassøy is Norway's sixth largest island. Kvaløya is the fifth.
Ski touring on the mainland outside Tromsø
When you cross the bridge over to the mainland, you are on your way to any number of ski touring peaks. From the bridge, you can opt to continue on toward Fagernes, with popular mountains like Fagerfjell. Or you have a wide range of options in the area around Lakselvbukt a little bit further south, and to the west is a popular area called Malangen, which has been mentioned in many ski touring books. Once in Lakselvbukt, you are approaching the very famous Lyngen Alps, and perhaps the combination of Tromsø and the Lyngen Alps is your big goal for the winter?
A car is always a good idea
Plan ahead! The first thing you should do when planning a ski touring holiday is to book a car and accommodation. For safety reasons, your ambition should not be to reach specific peaks. Have a Plan B, Plan C and Plan D – and choose the one that works with the snow conditions. Tromsø and the surrounding areas have had problems in recent years, with persistent weak layers in the snow cover throughout much of the season. Plan for safety if you go alone, or contact a mountain guide for a guided tour. The areas in and around Tromsø have more than enough variety to ensure you make a safe choice for your holiday. Just to be clear: Safe does not mean boring – you'll have a blast!