"What's so special about Lyngen is that you have alpine terrain straight from sea level. It's just so steep, straight up from the very first step."
Eivind Aanesen and his girlfriend Emma Sunnefeldt Nyberg are on their way up Sofiatind (1222 m.a.s.) Their route goes straight up from the road.
"In the Alps, you have to get up to an elevation of 3000–4000 metres to reach the same terrain," Emma says.
"Yeah, and you don't get the sea there. I think Lyngen attracts so many ski tourers because it is so spectacularly beautiful with this combination of sea and sky. It doesn't matter which peak you choose in Lyngen – the view is always perfect," Eivind says.
The Lyngen Alps are a short drive from Tromsø
The Lyngen peninsula sits at 69° north, approx. 50 km east of Tromsø. The shortest route from Tromsø is to go to Breivikeidet and then take the ferry over to Svensby, which is approx. mid-way up the peninsula. Alternatively, you can drive via Nordkjosbotn to Lyngseidet, a drive of approx. two hours from Tromsø.
The jagged mountains stretching across the peninsula have earned the name Lyngsalpan – the Lyngen Alps. The highest peak is Jiehkkevárri, at 1834 metres.
The Lyngen Alps have enough peaks for a lifetime
"The first year I lived in Tromsø, I must have been to Lyngen maybe ten times. I've spent the entire spring season here the last two years."
The teaching student from Mandal estimates that he clocked 50 ski touring days in Lyngen in 2020. He is starting to get very familiar with the area.
"Even so, there is so much to explore, still. Everything is big and awe-inspiring here," he says.
"Yes, you need a lifetime to experience everything Lyngen has to offer. Even that won't be enough," Emma says.
The peaks in the Lyngen Alps are tall and dramatic, and they draw the top elite of skiers. Lines that used to be known as challenging winter climbs in the 1990s are skied today. The level among the most dedicated mountain enthusiasts is incredibly high. Crampons, ice axes, climbing ropes and harnesses are standard equipment. Lyngen is the playground of the experts.
"Lyngen can be challenging," Emma says. "It can be scary. You have to have respect, and it makes you want to learn more and build your skills on the mountain."
Every level of difficulty
Lyngen also has a number of peaks that are less steep and intimidating. There is something for everyone. There are plenty of safe tours where the slope does not exceed 30 degrees.
Even so, the area is relatively challenging to ski, according to Finn Kristoffer Hovem. He is the managing director of the mountain guide company Ascent Descent, located in Nord-Lenangen.
"If you are skiing Lyngen without a guide, you should be an expert at assessing risk," he says.
He says they frequently have mild weather at low elevations and colder temperatures further up. They often find persistent weak layers in multiple directions, even though spring is well under way at sea level.
"Another thing to consider is that we have midnight sun," Finn says. When the sun is beating down on the mountain all night, it will affect the snow.
He recommends hiring a guide every time you go out.
"The guide, who is familiar with the area, will plan the tour based on the group's preferences. This means you can simply focus on the skiing in this spectacular landscape."
Ski touring in the Lyngen Alps offers endless panoramic views from sea to sky
Slowly, but surely, we approach the top of Sofiatind. Today's destination was chosen to make sure the journalist was able to keep up. For Emma and Eivind, this tour is a break from spring skiing down steep couloirs. For the ordinary ski tourer, this is more than steep and challenging enough.
Having arrived at the top, we are able to take in the truly spectacular view – white, glittering peaks and deep blue fjords, bathing in the sun.
"It is so beautiful," Emma exclaims.
"And every time you're out, you're looking over at the other mountains you want to climb," Eivind says.
"I want to go there, and there, and there," he says, while pointing. He laughs.
With this many plans, it is good that the ski season is long. The main season for visiting skier is February to May, but if you live up here and you are ready when the snow comes, you can often find good skiing opportunities from November to May. In the winter, we use headlamps when we tour, and if you're extra lucky, you get to ski under the northern lights.
"If you are truly dedicated, you can ski all year, because there are plenty of glaciers around," Eivind says.
Another thing that makes skiing in Lyngen unique, is the long, seemingly endless, spring days.
"From late April, we can ski north-facing slopes in the evening sun. There aren't many other places in the world where that is possible."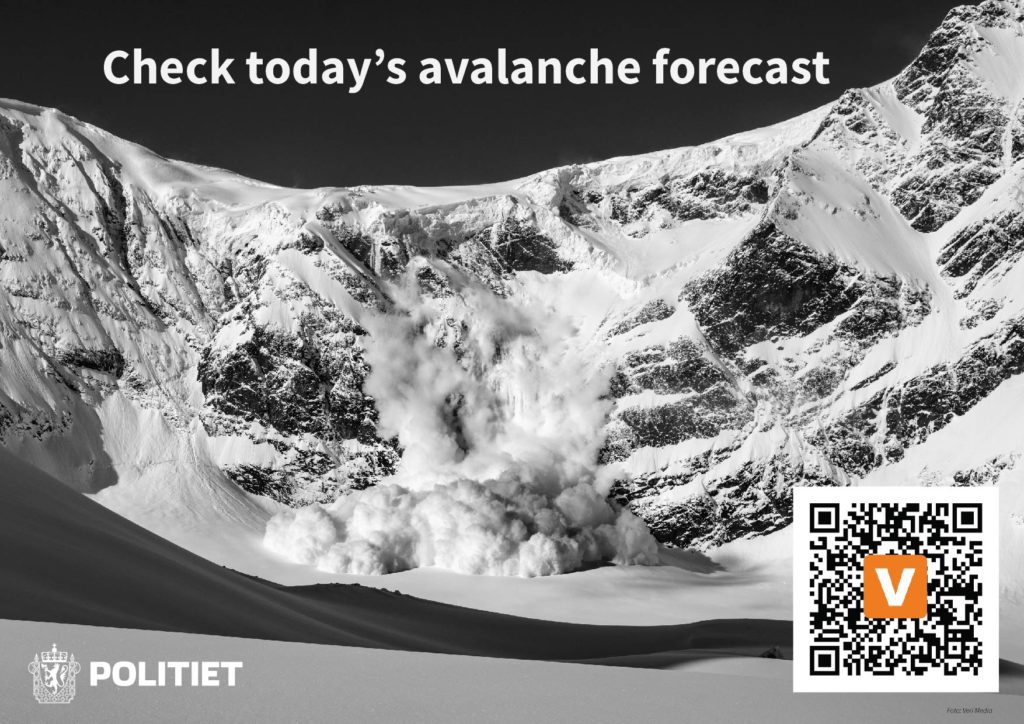 Dream conditions
We have the sun on our cheeks, fresh sea air in our lungs, butterflies in our stomachs and a wide grin on our face. Our boots are tightened and the skis are pointing down. Soft, lovely spring snow responds well to our movements, and we dance down the side of the mountain. Emma is in cruising mode and her skis seem to almost caress the snow as she moves. The ascent took hours, but the descent is over in mere minutes.
Back at our car, we're a happy bunch getting ready for the dessert – a icy cold dip in the fjord.
The Lyngen Alps are wild and beautiful
"The Alps are great, but the Lyngen Alps are better!"
Emma is not in doubt.
"It feels more real and pure here, somehow. It's wilder. And nothing is free. You have to work hard and earn your turns here. It's not uncommon to have elevation gains of 2000 metres in one day."
But Lyngen is not just sunshine and fair weather. This far north, above the Arctic Circle, on the edge of the open ocean, you have to expect weather. A lot of weather.
You shouldn't blindly trust the weather forecast, and you should always be prepared and equipped for proper Northern Norwegian bad weather. The locals recommend setting aside plenty of time when you visit Lyngen, to maximize your chances of getting decent weather and skiing conditions.
"Sometimes we have three weeks of continuous bad weather and poor light, and it feels like forever," Eivind says.
"But spring always comes. The weather always turns!"
Tip for ski touring in the Lyngen Alps
Russelvfjellet (818 m.a.s.)
At the far end of the Lyngen peninsula is Russelvfjellet. This is a relatively easy tour in spectacular surroundings. The mountain has two peaks, well worth a visit. Making it a circuit is always a good option – starting in Skeivågen and ending in Russelvdalen.
Storgalten (1290 m.a.s.)
Storgalten is a mammoth when it comes to ski touring. The large, round shape of it make it a prime ski touring destination. The peak is in Northern Lyngen. Difficulty level medium.
Rørnestinden (1041 m.a.s.)
Rørnestinden is close to the village of Lyngseidet. From the peak, you get spectacular views of the Kjosen Fjord, which nearly splits the Lyngen peninsula in half, into a northern and a southern part. Rørnestinden has several potential descents, from easy to advanced.