Northern Norway is full of alpine areas, and Troms is the gem of the reagion. This area deserves its own dream tour.
The Alps has its Haute Route, and Jotunheimen has Høgruta. But with perhaps the most beautiful landscape in the world as our starting point, it should be possible to achieve something great here, too. The tour is not a cabin-to-cabin trek, or just another rite of passage. The Alpine Route in Troms is a holiday for anyone who wants a ski touring holiday, to learn more about ski touring and get up close and personal with the region.
A 7-day tour
The tour from Tromsø, via Kvaløya, to Senja and Lyngen before returning to Tromsø may seem obvious to many. But it wasn't actually possible to complete this tour until the winter of 2022. That was the first year with a ferry connection between Kvaløya and Senja in the winter season. Finally, ski tourers could explore Troms County's glittering alpine peaks. The season is long this far north, and in years with good snow conditions, it is not unusual to be able to do this tour from March and well into May.
Tromsø and Kvaløya
Tromsø is a melting pot for ski enthusiasts. Here, you'll find everything, from certified guides and a research community at the university, to large groups of people who spend the majority of their free time skiing in the mountains around Tromsø and Kvaløya. On this part of the tour, you will explore the lovely areas on Kvaløya, but Ringvassøy and Malangen are other popular areas to explore.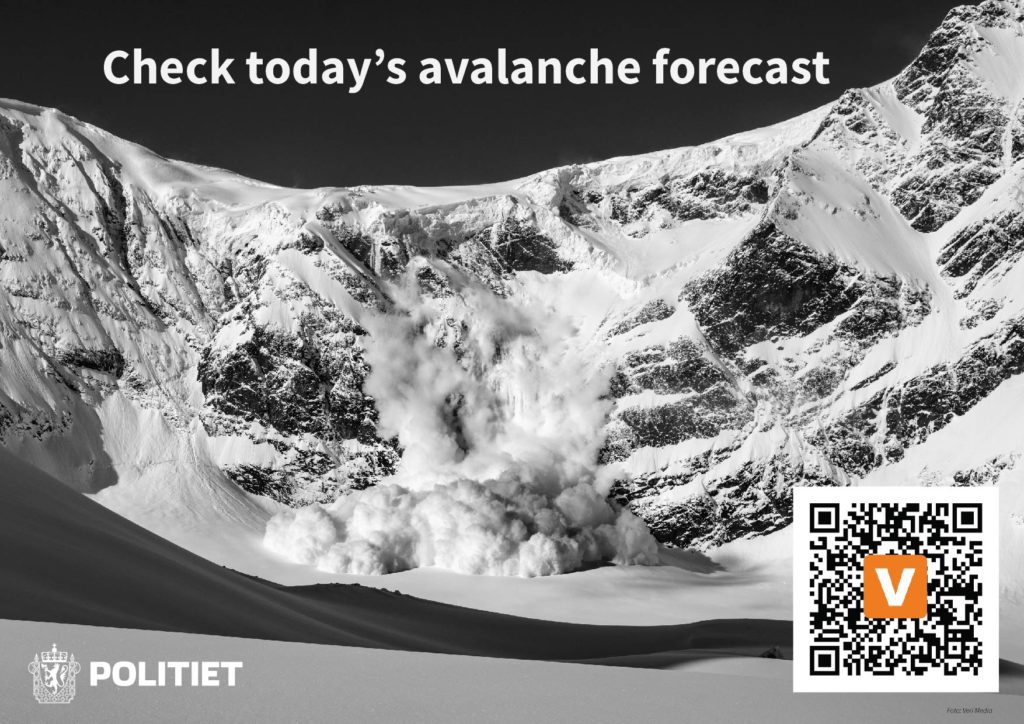 Senja
Many have discovered the beauty of Senja in the summer season. The alpine peaks and the dramatic topography is quite simply breathtaking. First-time visitors often describe it as "almost unreal". While interest in winter activities was on the rise pre-pandemic, Senja is a place that hasn't normally had many visitors in the winter season. Our guess is that this is the place you will brag most about after your holiday is over and you have returned home.
The best ski terrain is found on Senja's north-western side, and there are several options for accommodation. Mefjordvær is a cozy little fishing village approx. 30 minutes from the ferry landing. It has all the amenities you need, and early in the season, the northern lights are often strong in this area. There are several other places nearby that offer the same facilities.
Lyngen
For many, this will be icing on the cake. Lyngen, Lyngseidet and all of the Lyngen Fjord has long been a world-renowned ski touring destination world-wide. The massive, high mountains often has good conditions well into spring, and mid-season the mountain is teeming with ski tourers.
More information on the places along the Troms Alpine Route
An introduction to the various areas covered by the Alpine Route follows here:
Safety on tour
The landscape in Troms is perfect for ski touring. At the same time, this activity has become more and more popular among locals and visitors alike. Activity in avalance terrain is potentially deadly, and sadly, Troms has had its share of deadly accidents. If you want to go ski touring in Troms or anywhere else – do not venture into avalance terrain if you do not have the knowledge required to do so. If you are not sure, you should only go out with a certified mountain guide or ski touring guide. In addition to keeping you safe while ski touring, a local guide will be able to provide you with more information about the landscape you are exploring.
Find a certified guide here
Nortind is the Norwegian association of mountain guides, and they are responsible for training internationally certified mountain guides (in accordance with IFMGA standards). In Troms, you can find local mountain guides and ski touring guides with the expertise required to bring visitors along on ski tours in this landscape. The beautiful landscape is also quite demanding, and, in reality, skiing activity on layered snow should only be attempted by people with the expertise required.
Read more about safety by taking an avalanche course
There is a wide variety of courses held by certified guides all over Norway. A good start to a safe day in the mountains is to develop the theoretical and practical knowledge you need to ski safely by taking a course. Avalanche courses should be practical, with both indoors and outdoors activities. A merely theoretical course indoors is not sufficient to keep you safe in avalanche terrain.
Espen's thoughts on safety
Ski touring checklist
If you are not absolutely certain of your own expertise, you should hire a certified guide.
Avalanche transceiver, shovel and probe is compulsory equipment in addition to everything else you need to venture out into the mountains in the winter.
Take a round or two on the groomers or on flatter terrain outside of the avalanche zone to test your equipment before you go out.
Think carefully about how you pack your backpack, to ensure that you have easy access to your equipment if you need it.
Seven-day tour in the best ski terrain in Troms
The ski and touring community in Tromsø and the surrounding areas is very active. Many people move to these areas to practice their hobbies in combination with work and a family life. This creates a very welcoming atmosphere, and on the weekdays, the areas close to Tromsø are especially active. Once you move out toward Senja and other, more remote areas, it is not uncommon to be the only one on the mountain that particular day.
Skiable terrain and lines in this region are virtually endless, and you need to live a very long and active life if you want to explore it all, but there are some highly dedicated ski tourers whose goal it is to reach the peak of all mountains over a certain elevation. The guide and the group work together to set the destination for the day, but the route is fixed. Below are some descriptions of the most important stops on the seven-day tour.
The Alpine Route in Troms
Points of interest along the Alpine Route
Tromsø
Northern Norway's biggest city is the starting point. The Tromsøites are highly knowledgeable about ski touring.
Brensholmen ferry dock
Close to the well-known fishing village of Sommarøy, Brensholmen is a farming hamlet. Come early to the ferry dock, as the ferry capacity is limited. Meanwhile enjoy the great views.
Botnhamn ferry dock
The landing on the Senja side and starting point to explore the fairy tale island
Mefjordvær
A small, picturesque fishing village on the northern end of Senja Island. Surrounded by majestic peaks, it is found along one of the five fjords in Northern Senja. Some 200 people call Mefjordvær home.
Lyngseidet
The biggest settlement along the Lyngen Fjord receives visitors from around the world eager to ski from the summits to the fjord.
Aurora Spirit Distillery
The world's northernmost whisky distillery. The first whisky was made in 2017, and has received attention both nationally and internationally.
Svensby ferry dock
Leave or arrive in the Lyngen Alps from Tromsø via this ferry dock.
Breivikeidet
The ferry dock is found less than an hour's drive from Tromsø
Tromsø
Northern Norway's biggest city is the starting point. The Tromsøites are highly knowledgeable about ski touring.